This is how clearly customers express their wishes.
Turn feedback received from trade partners and other stakeholders into strategy.
And gain planning security in sales, marketing, operations and human resource management.
Understanding channel partners: consult your direct and indirect customers
Do you know how stakeholders perceive your company, your services, teams and performance? Which of your sales and marketing measures do they consider as being good and which less good? And to what extent are they important to them at all?
united CHANNEL INSIGHTSprovides you with the answers to these questions. Benefit from seeing your market with all its facets and participants through the eyes of your customers. At the same time you will learn of the level to which your channel partners are loyal to your brand. And find out which competitor they prefer, and why.
united CHANNEL INSIGHTS analyses your sales channels so precisely and in such detail that the changes you need to make in sales, marketing, services and other fields of action to sustainably improve your market position become immediately apparent.
But that's not all: besides the respondents' raw statements and assessments, the methodology deployed by united CHANNEL INSIGHTS opens up the possibility to read between the lines. Through the use of data modelling, we can show you which of your channel partners' responses are of great, little or nearly no relevance in view of potential measures for optimisation. As such, you can allocate your budgets more efficiently to tackle specifically those weaknesses that are genuinely critical for your success.
First-hand information that's critical for success
Conventional market research provides you with masses of expensive data. But it rarely gives you clear recommendations for action.
What information can you transpose directly into real measures? Which measures are actually relevant for your clients? Which are simply "nice" but not essential? What should – or shouldn't – you do next? As you will not receive any answers to these questions, the ball will always end up in your court.
Your task remains that of drawing conclusions from the endless tables and figures of market research data – either intuitively or based on experience.
Wie Sie sich dabei fühlen, Entscheidungen auf einer so unklaren Datenbasis treffen zu müssen, wissen wir. Denn die Spezialisten in unserem Team haben meist selbst zehn oder mehr Jahre in leitenden Positionen in internationalen Unternehmen gearbeitet.
It is from this common experience that we embarked on the development of united channel insights. Based on the responses and assessments of your channel partners, we will show you exactly where to begin and what to do in order to make your company more successful for the long term.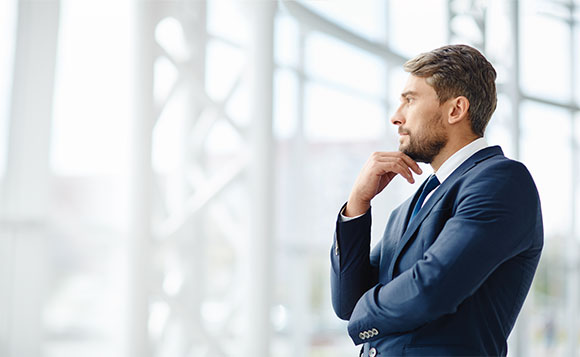 How

united

channel insights works
Using your customer databases and implementing our tried and tested data protection-compliant research methodology, united CHANNEL INSIGHTS identifies the strengths and weaknesses of your brand as well as those of your competitors. The results are so conclusive as they reflect your channel partners' actual personal assessments.
We work closely with you and your team to determine which fields of action, business areas and activities are to be addressed during the channel survey as is the case for the questionnaire.

The results of the survey will identify the effectiveness of detailed specific actions that can be taken to improve your company's market position.
The
insights

are presented in four quadrants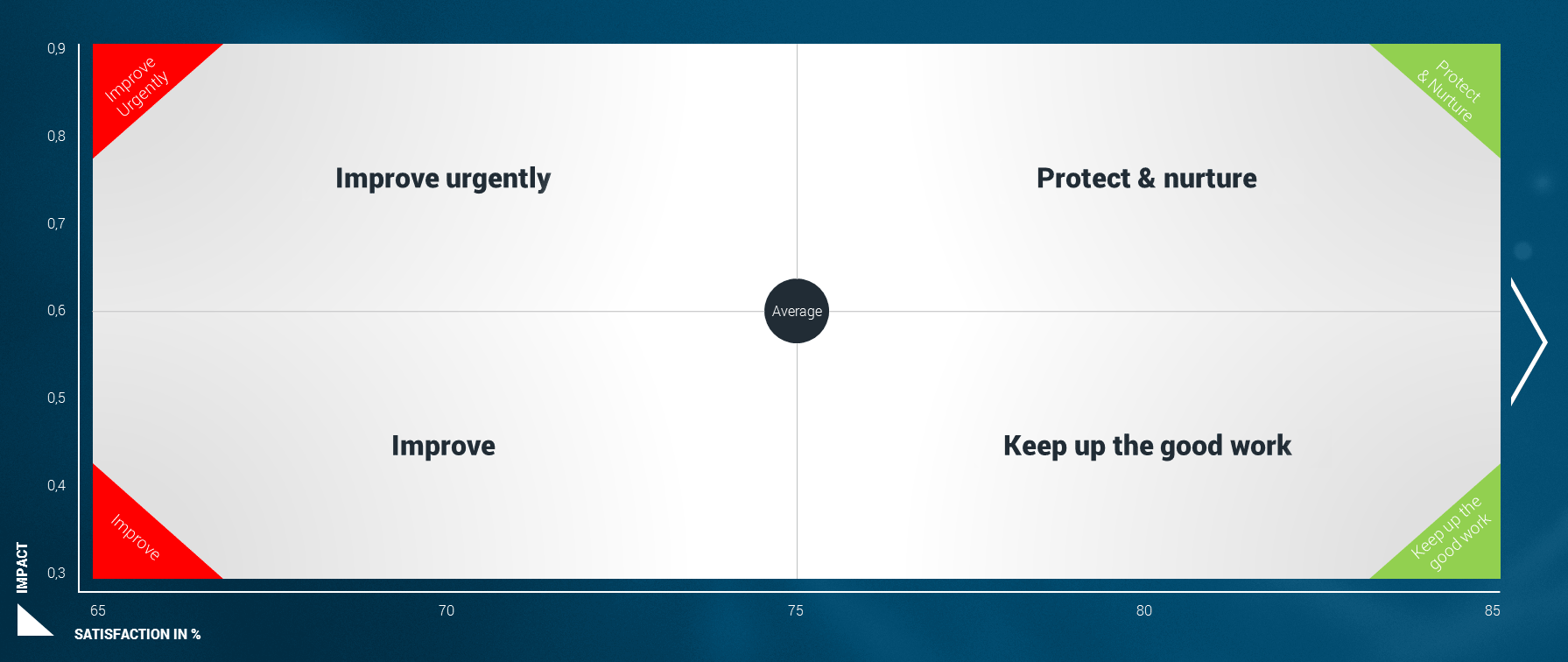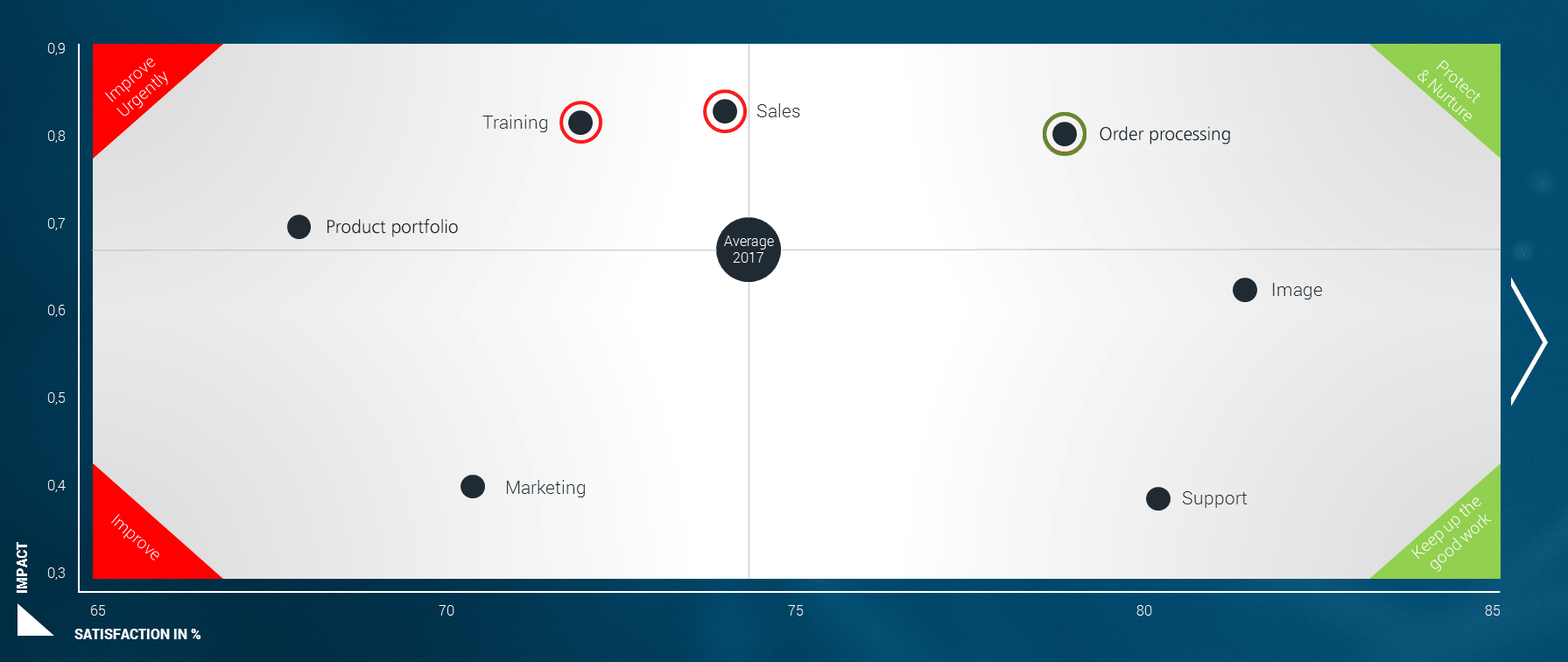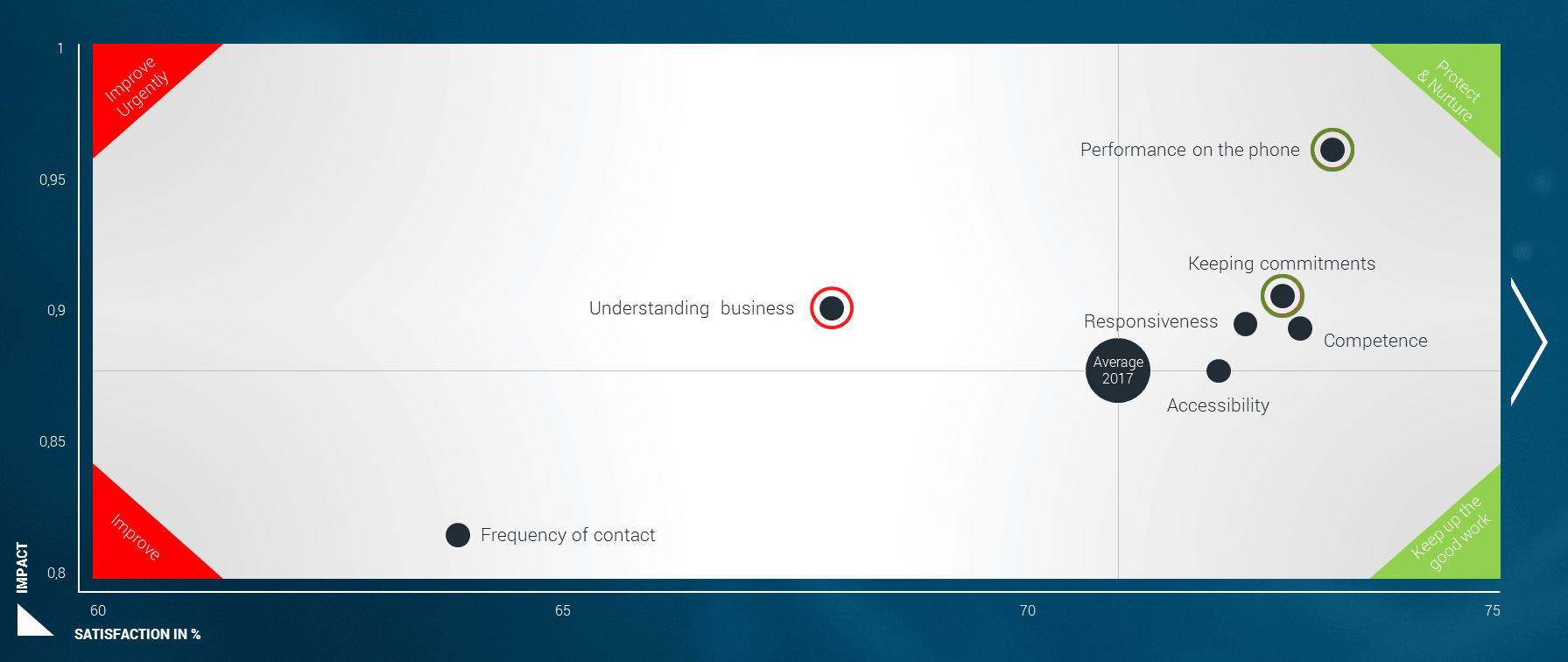 united

channel insights delivers unique results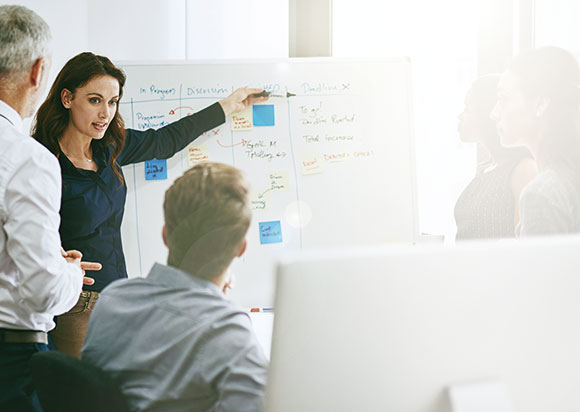 united CHANNEL INSIGHTS is always taylor-made. Regardless of the complexity of your business model, we deliver feedback ranging from an overall view down to individual measures in the respective business areas.
Discover
which of your measures are well received and where you have opportunities for improvement.
which measures are important to your channel partners and what they consider less important.
where you stand, from your customers' perspective, compared to your most important competitors and how you can attack them directly.
Should those surveyed reveal their contact information, you can even break down the analysis to individual customers. Your teams now have the opportunity to win back or establish trust to retain satisfied, loyal customers for your company, or attract new customers.

Utilise our wealth of experience to improve your channel relations and company's success, for the long term.
Here you can download our information brochure.
united CHANNEL INSIGHTS enables you to predictively optimise your business. This innovation was developed by a team of specialists comprising market researchers, statisticians, as well as international marketing and communications experts – all of whom have held leading positions in internationally active companies.
united

channel insights Team
Øyvind
Kristiansen

Consultant Marketing Data Analysis


Georg
Kühling

Manfred
Großert
Øyvind
Kristiansen

Consultant Marketing Data Analysis


Georg
Kühling

Manfred
Großert
Contact us!
Want to know more? Why not schedule a call with us to find out how united CHANNEL INSIGHTS can help you make the decisions that will make a difference to your business.